"And Peter..."
·
Posted by

Walking Worthy
at 07:51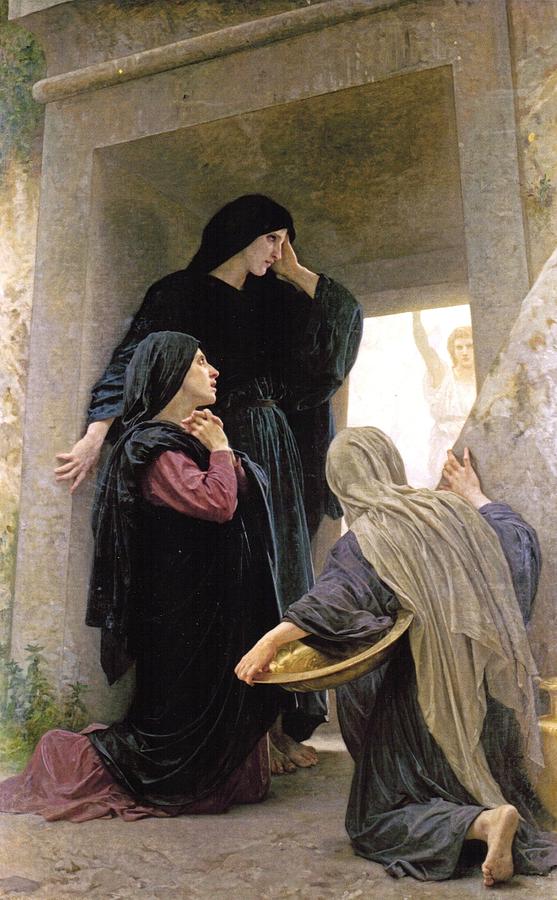 "But go, tell his disciples and Peter that he is going before you to Galilee. There you will see him, just as he told you." Mark 16:7
The setting is resurrection morning, the first Easter Sunday. Mary Magdalene, Mary the mother of James and Salome bring spices to the tomb where Jesus is buried hoping to put them on the body. Instead, to the deep shock of the three women, they find the stone gone and angels (think; terrifying shining men) telling them that Jesus has gone. We know the story. What I find interesting, however is what the angels say to the three terrified women. Or rather, two words of what they say: "and Peter."
Why are those two words so significant? Well, it would have made total sense for the angels to lump all the disciples together. But they don't. Peter is mentioned separately for emphasis. You see, Peter is the man who three days earlier had sworn three times that he didn't know Jesus. Jesus was on trial about to die for the sins of all of his people and Peter deserted his saviour. And immediately after Peter had sinned in this way he knew what he had done. When Luke describes the event he does a great job of making us actually experience the event. It is as if we are transported in time and stand there in the chill, damp evening. We stand in the courtyard watching...
"But Peter said, "man, I do not know what you are talking about." And immediately, while he was still speaking the rooster crowed. And the Lord turned and looked at Peter. And Peter remembered the saying of the Lord, how he had said to him. "Before the rooster crows today, you will deny me three times." And he went out and wept bitterly." (Luke 22:60-62)
I identify closely with Peter. Maybe you do too. I know what it is to sin and then bitterly, bitterly regret it afterwards. I know what it is to let down my Lord. Maybe you do too. When we are tempted to despair and think that God won't be bothered with us anymore, this verse comes an encouragement.
The angels say to the three ladies very explicitly that they are to tell Peter. Yes, of course the other disciples too, but especially Peter. Why? Because even when Peter is an utter mess having renounced his friendship with Jesus in the strongest way possible Jesus wants him to to know there is still hope. Jesus doesn't just save the tidy happy normal people. He saves the messed up, weird and sinful people like me! And that, to me is the largest joy that I am taking away from Easter this year. The resurrection Jesus still cares for sinners!
By Thomas van den Broek